London's Westminster Abbey has a new stained glass windows designed by David Hockney on his iPad to celebrate the reign of Queen Elizabeth II.
The Queen's Window features a colorful pastoral scene intended to reflect the Queen's "deep affection for and connection to the countryside".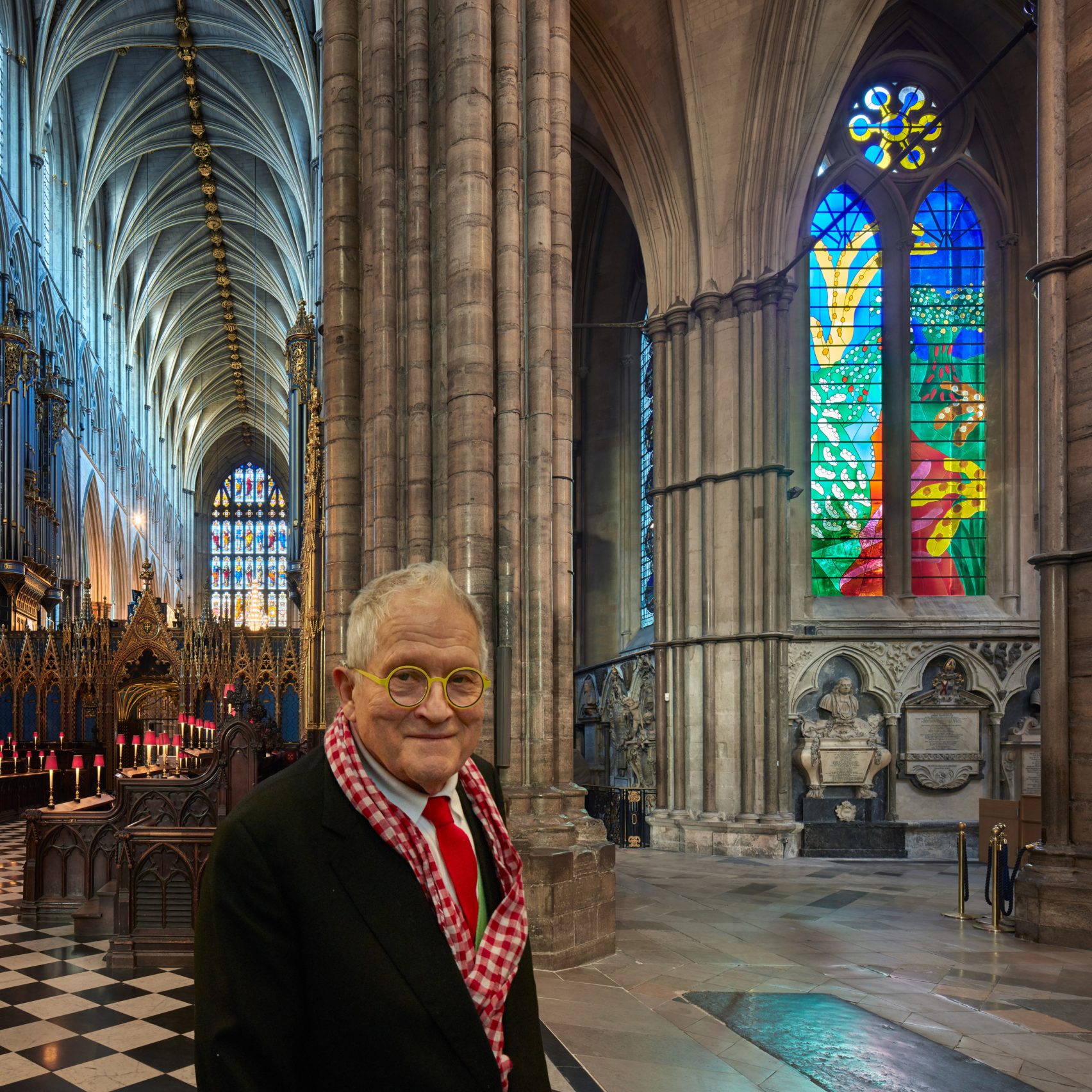 David Hockney designed the stained glass windows for the north transept of Westminster Abbey
The image closely resembles many of the artworks Hockney has crafted on his iPad in recent years of his beloved home county of Yorkshire, but it is the first time the 81-year-old artist has worked with stained glass.
According to Hockney, the iPad was a natural medium to use as it is backlit like a window. He worked with stained-glass artists and craftspeople from York-based Barley Studio to bring his iPad vision to life.
He created his design in block colours, inspired by the simplicity of French artist Henri Matisse's windows, which use traditional techniques of glass and lead without the use of glass paint, enamels, acid etching or plating.
He was asked to provide a design that would be representative of the Queen, rather than the heraldic or figurative compositions typically found in ecclesiastical buildings, while also presenting a work that would be easily recognised as his own.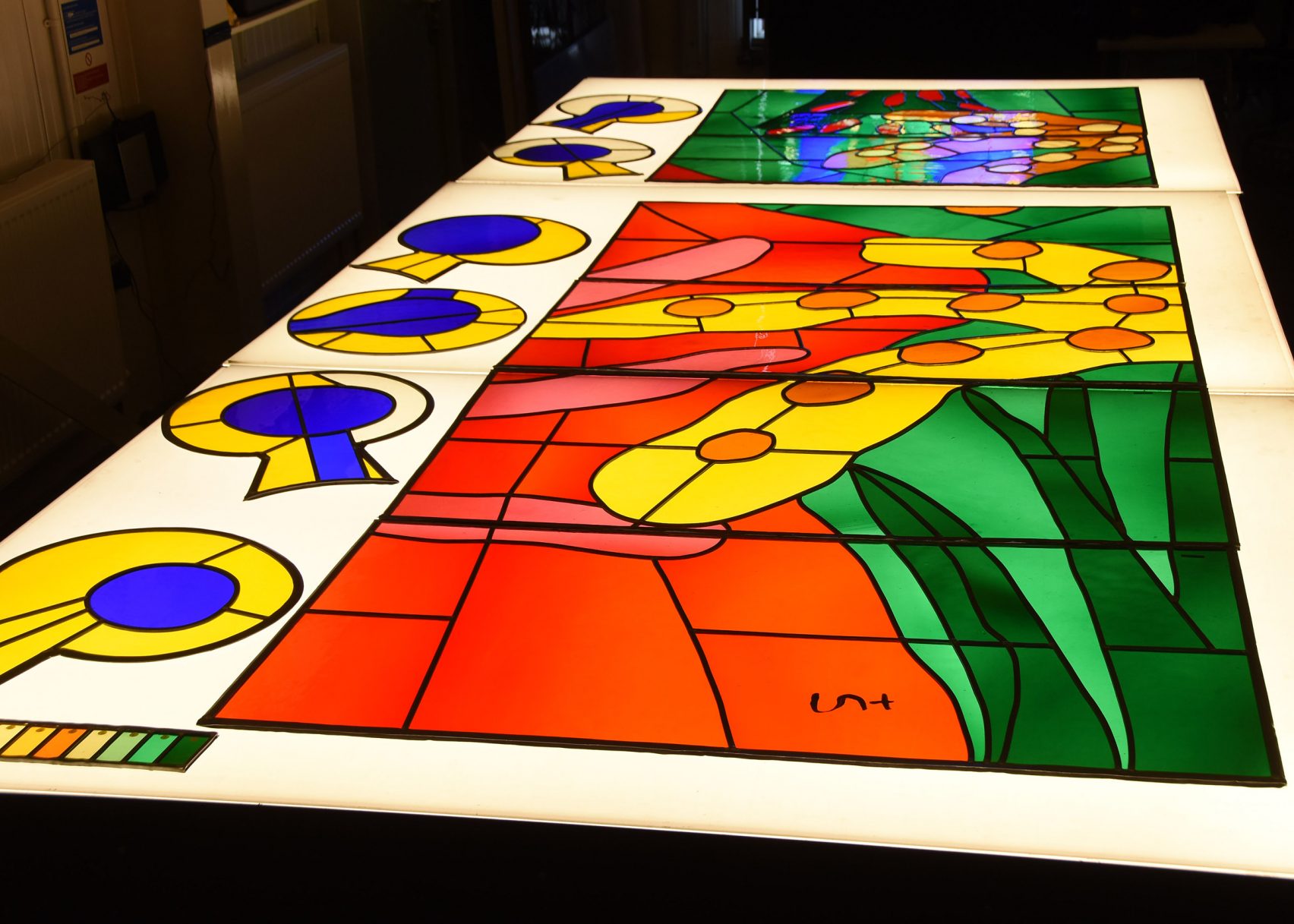 Details include a winding red country path and blossoming hawthorn
The artist responded with a Yorkshire Wolds country scene framed with blue skies, a winding red country path and blossoming hawthorn, all drawn in his characteristically vibrant colour palette of yellows, reds, blues, pinks, oranges and greens.
His new stained-glass work was unveiled yesterday. It can be found in the abbey's north transept, which up until now was was glazed with plain glass.
"The subject reflects The Queen as a countrywoman and her widespread delight in, and yearning for, the countryside," said a spokesperson for Westminster Abbey.